Outdoor festivals
Zoé Leme Aubril - 08 May 2023
Sunny days are back! We thought that you may want to go to outdoor festivals. Nothing better to bring a little freshness. This month we will focus on festivals which have outdoor venues and also organise free events!
12 - 21 May 2023 | Paredes de Coura, Portugal
Ciclo de Polinização Musical consists of thematic weekends, dedicated to jazz, traditional and classical music. They privilege outdoor activities, concerts, recreational activities and workshops.
Ciclo de Polinização Musical is the ultimate meeting between music and Paredes de Coura. It consists of several weekends "pollinating" the territory with the music of the most diverse genres, among concerts, ludic activities and workshops, in an attempt to amplify, in time and space, the positive impact of music in this region.
Based on classical, traditional and jazz music, Ciclo de Polinização Musical welcomes national and international projects that find in these genres their basis, but bring to Paredes de Coura new contemporary approaches.
Ciclo de Polinização Musical is the result of a collaboration between the Municipality of Paredes de Coura and the Cultural Association Rock'N'Cave which was responsible for the curation of the programme in general, as well as the production, communication and design of the event. Ciclo de Polinização Musical also partnered with the Porta-Jazz Association, which was responsible for the curation of the jazz programme. We envision music as a tool for social and territorial development.
You should read more about this festival and their programme here.
For information all the events are free but if you want to attend it's preferable that you book your seats. You can do it up to 24 hours before the start of concerts or the others activities by following the instructions on the page dedicated to reservations.
Picture: FestivalFinder.eu
12 May - 18 Aug 2023 | Poznań, Poland
Solo na Szelągu is a festival of solo acts run in a beautiful community garden. The place is an innovative social-cultural project encouraging the local community to get involved in gardening and in cultural events, bringing culture back to a forgotten part of town where it was very active in the early 1900s. In the last 4 years, it became a cultural and natural enclave in the centre of the city. Thanks to its proximity to the river and large natural spaces around as well as being located between residential buildings, it's a great environment that encourages participating in the events, activating and integrating the community and revitalizing the area.
Their goal is also to show the joy of participating in small, intimate concerts surrounded by nature. It's an opportunity to live a different experience!
In the previous 4 editions of the festival, over 40 artists, both emerging and well established, from 17 countries in spite of the pandemic years and travel restrictions. In their 5th edition, they aim to bring more acts from Europe.
You can find their programme on their facebook page. Follow their social media to stay informed about the upcoming events. Instagram | Facebook
Picture: FestivalFinder.eu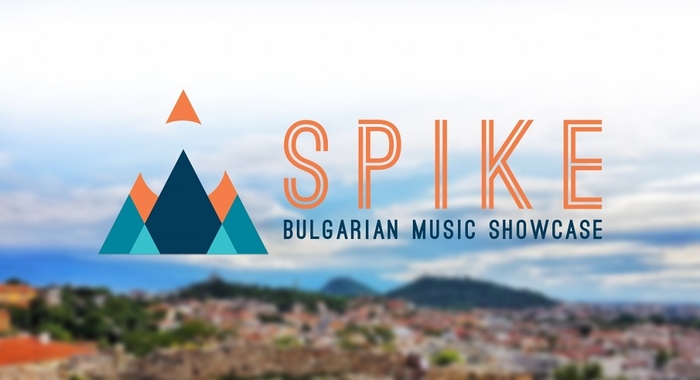 25 - 27 May 2023 | Plovdiv, Bulgaria

SPIKE Bulgarian Music Showcase is the first showcase festival in Bulgaria.
The festival started under the name Sofia International Music Conference during the early days of the covid pandemic. Last year, in 2022, the first in-person edition was held in the ancient city of Plovdiv, Bulgaria (EU 2019 Capital of Culture). The conference featured 22 delegates from 12 different countries coming from as wide as Canada, the USA, Estonia, Sweden, Hungary, the UK and the entire Balkan region. The conference took the shape of panel discussions, workshops and networking events. The showcase feature 21 performances at 3 venues in Plovdiv. The programming includes 50% Bulgarian local artists and 50% international acts.
SPIKE Bulgarian Music Showcase is part of the Keychange initiative and aims to be a model for inclusivity, equality and respect for all genders and gender expressions in the music industry and beyond. Their first edition had 59%/41% male-to-female performers, 70%/30% male-to-female delegates, and 5 members of the LGBTQ community.
If you want to go don't forget to check in advance the programme by selecting the venue you want to attend here. This year outdoor performances will be hold at the Roman Stadium.
You can find all the rich programme of their second edition (25, 26 and 27 May 2023) with artists from all over the world on their website.
And in the meantime, you can also check their Spotify playlist right here.
01 - 04 Jun 2023 | Eivissa, Spain
Formentera Jazz Festival was born from the artistic curiosity that the island has always inspired in its inhabitants and visitors. Throughout its history, the smallest island of the Pytius has always been the subject of many legends, both written in novels by famous writers and by those who experienced it in his own flesh during his visits to this corner of the Balearic Islands.
With all this wonderful artistic history, it was only a matter of time before the island had its own music festival to give voice to this incredible creativity. Creativity acts like a magnet for anyone who gets close enough to witness it. Formentera Jazz Festival is a unique musical event in a unique place with the elegance and freedom of jazz music. Located in a privileged corner of the Mediterranean, we believe that this sandstone rock emerging from the sea is the perfect setting for a jazz festival, as the poetry hidden on the island is able to reveal itself with each musical sound on a warm summer night.
You can find the programme of the festival here. All events of this festival are free and do not require tickets or reservations.
Listen to the artists of the festival's playlist on Spotify right here.
Picture: FestivalFinder.eu
02 - 05 Jun 2023 | Killorglin, Ireland
Now celebrating its 10th year, K-FEST has cemented its reputation as Ireland's most important festival dedicated to celebrating the work of emerging artists. Each June bank holiday weekend the town of Killorglin Co. Kerry, Ireland is transformed into a major hub of culture and creativity, with over 60 events taking place including workshops, music events, and craft markets. With a welcoming atmosphere that appeals to all ages, the town comes alive with numerous pop-up galleries, art installations and exhibitions taking place in disused buildings, empty shop-fronts and non-traditional arts spaces.
Over the past 10 years, the festival is proud to have exhibited the work of over one thousand emerging visual artists from all parts of Ireland. Visitors are often drawn to the festival's unique bohemian flair and the opportunity to connect with like minded creatives or future collaborators.
Join us at K-FEST this June Bank Holiday for the chance to be part of a unique immersive experience that champions emerging artists and celebrates diversity and accessibility across a wide range of visual and performing arts.
The festival has outdoor venues that you can find here.
Also, you can find all their events here. They have free events in music, drama, art, crafts, and events for all family members.
Picture: FestivalFinder.eu